DCA Bali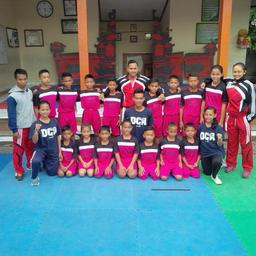 Languages:

Indonesian

Description:

The DCA Karate Bali Studio is a premier martial arts training facility located in the vibrant city of Bali, Indonesia. Led by a team of highly-skilled and experienced instructors, the studio offers a wide range of karate classes for students of all ages and skill levels.

The studio's mission is to empower students to achieve their full potential through the art of karate. Classes focus on developing physical strength, agility, and flexibility, as well as mental focus, discipline, and self-confidence.

With state-of-the-art facilities, a welcoming community of fellow martial arts enthusiasts, and a commitment to excellence in all aspects of training, DCA Karate Bali is the ideal destination for anyone looking to embark on a transformative journey through the art of karate.
Class Programs